Momen Food is passionate about promoting healthy eating habits without compromising on taste. Momen Food believes that healthy food can be just as delicious and satisfying as its less healthy counterparts. Momen Food's goal is to make it easy and convenient for people to access healthy, high-quality food that's also affordable.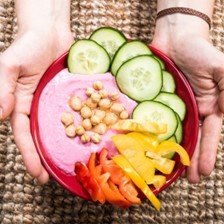 Momen Food takes pride in using only the best ingredients, locally sourced whenever possible. Its products are made with fresh, wholesome ingredients that are carefully selected and prepared to ensure maximum flavor and nutrition. Momen Food also offers a variety of vegan and gluten-free options to accommodate a range of dietary needs and preferences.

In addition to its commitment to quality, Momen Food believe that food should be enjoyed and shared with others. That's why it strives to create an inviting and welcoming atmosphere at its locations, where customers can gather with friends and family to enjoy a delicious and healthy meal. Momen Food also offers catering services for events and parties, making it easy to share healthy food with a larger group.


Momen Food is dedicated to making healthy food accessible and enjoyable for everyone. Whether you are a busy professional, a health-conscious athlete, or just looking for a quick and delicious meal, Momen Food has got you covered.


Contact:
Momen Food
Industriestraße 5
2201 Gerasdorf bei Wien


Tel: +43 681 20655374
Email: office@momen-food.com
Website: https://momen-food.com/
Categories: Member News