AVIAREPS AT :
As the world's leading aviation & tourism agency, AVIAREPS boasts a team of dedicated, highly qualified experts who understand the clients' needs and deliver first-class solutions in the areas of aviation and destination marketing, PR, and digital solutions. AVIAREPS' core competencies in trade, aviation, and press relations are based on over 25 years of extensive experience in both the Austrian and international markets. Since its inception, the company has developed into the world's leading international sales, marketing, and communications agency for travel and lifestyle brands. The company's group, headquartered in Munich, has grown to 67 offices in 51 countries, representing more than 250 satisfied customers.
AVIAREPS Austria is the leading general sales agent for airline and destination management services in the Austrian market. Its international network enables it to offer a range of innovative services, covering a broad spectrum of activities from communication to sales, and from reservations to IT. The company maintains a broad network of personal and long-standing contacts with the Austrian trade, public media, and the travel industry.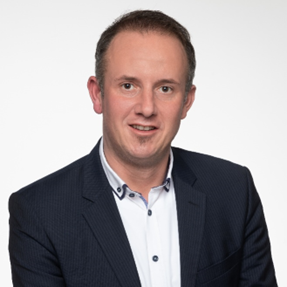 AVIAREPS AT General Manager
Thomas Lachner
Thomas Lachner is an industry professional with many years of experience in the aviation sector, possessing a vast network of contacts to assist any client in gaining a foothold and succeeding in the Austrian market. After studying Tourism and Leisure Management at the IMC University of Applied Sciences Krems, he embarked on his career at Aviareps. Here, he established a significant reputation in the aviation/tourism industry through his relentless efforts. Serving as the GSA for Air Algerie and Royal Jordanian, his primary focus is on destination development in tourism. He is always prepared to go the extra mile for his clients, viewing himself as a bridge between the country and the travel trade.
Thomas Lachner has held the position of General Manager at AVIAREPS Austria GmbH since August 2023.
Contact:
AVIAREPS GmbH
Hedwiggasse 4 /1-4
1020, Wien


Tel: +43 / 1 585 36 30 14
E-mail: tlachner@aviareps.com
Website: www.aviareps.com
Categories: Member News